Hologic 3D
3D Digital Mammography Screening
The risk of developing breast cancer for women is factual!
The epidemiological statistics that get released annually only contribute to the understandable terror women deal with when it comes to breast cancer.
According to reports, one out of eight women is prone to developing breast cancer by the age of forty. As a result, many females find themselves in a desperate position to try some remedies extracted from folklore medicine, especially if they witness a family member or a friend who dealt with breast cancer.
Unfortunately, these methods are based on anecdotes and folklore and would never yield results on a mass scale.
The most effective way to reduce the mortality and morbidity of breast cancer is with early detection.
Women's Health Specialists offers 3D mammography to screen for breast cancer. This technology allows radiologists to identify suspicious areas in the breast earlier than with 2D mammography. The 3D mammography offers a 20-65% higher detection rate of invasive breast cancer relative to 2D technology.
This 3D technology reduces call backs by up to 40% compared to 2D. A 3D mammography is FDA approved for patients with dense breasts.
Better detection. Clinically superior. Low dose.**
The early detection of breast cancer is crucial to improve the outcome of patients and reduce the need for invasive procedures.
Hologic researchers managed to develop 3D mammography that is able to clearly identify any unusual growths in the breast tissue. Using Selenia Dimensions, WHS launched the first commercially available system that made a leap in the field of breast cancer.
In the United States, more than 5 million women had their breast cancer detected with this marvelous technology that is available in 50 states and more than 50 countries around the world.
Selenia Dimensions system's Genius™ 3D Mammography™ provides us with the next generation mammogram.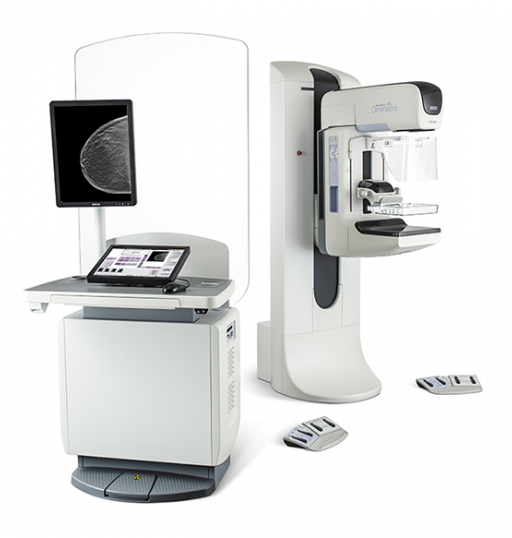 Note that Hologic has always been a leading company in the research of breast cancer screening, offering the first breast tomosynthesis technology that provides more clinically accurate data relative to 2D mammography.
The revolutionary Selenia Dimensions system offers:
Furthermore, the Selenia Dimensions system's Genius™ 3D Mammography™ exam offers the only breast tomosynthesis technology.
This technology is significantly superior to 2D mammography, as it provides the following advantages:
You can book an appointment with one of our fantastic healthcare providers to undergo 3D mammography by clicking on this link.