Naomi Andrews, APRN, CNMW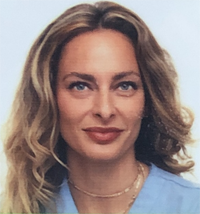 Naomi Andrews is a Women's Health Nurse Practitioner and Certified Nurse Midwife who received her master's from Georgetown University in 2020. Prior to joining Women's Health Specialists she had been a nurse for 6 years and demonstrates experience in pediatrics, nursery, and labor and delivery. She has worked throughout different hospitals and home birth care settings in both Florida and California in her graduate training. Naomi is passionate about all things women's health and midwifery and strives to provide evidence based and trauma informed care personalized to the individual.
Being a midwife to her means being a guide and a light to women and families in whatever ways make them feel powerful, knowledgeable and safe. It is her goal to continue to learn and implement new strategies to make healthcare a better place for everyone. She considers it an honor and privilege to serve women and families and is so glad to join us!